Seamless photo sharing for
Your guests want the photos from your event, but sharing is a pain. PhotoDrop makes it unbelievably easy.
How it works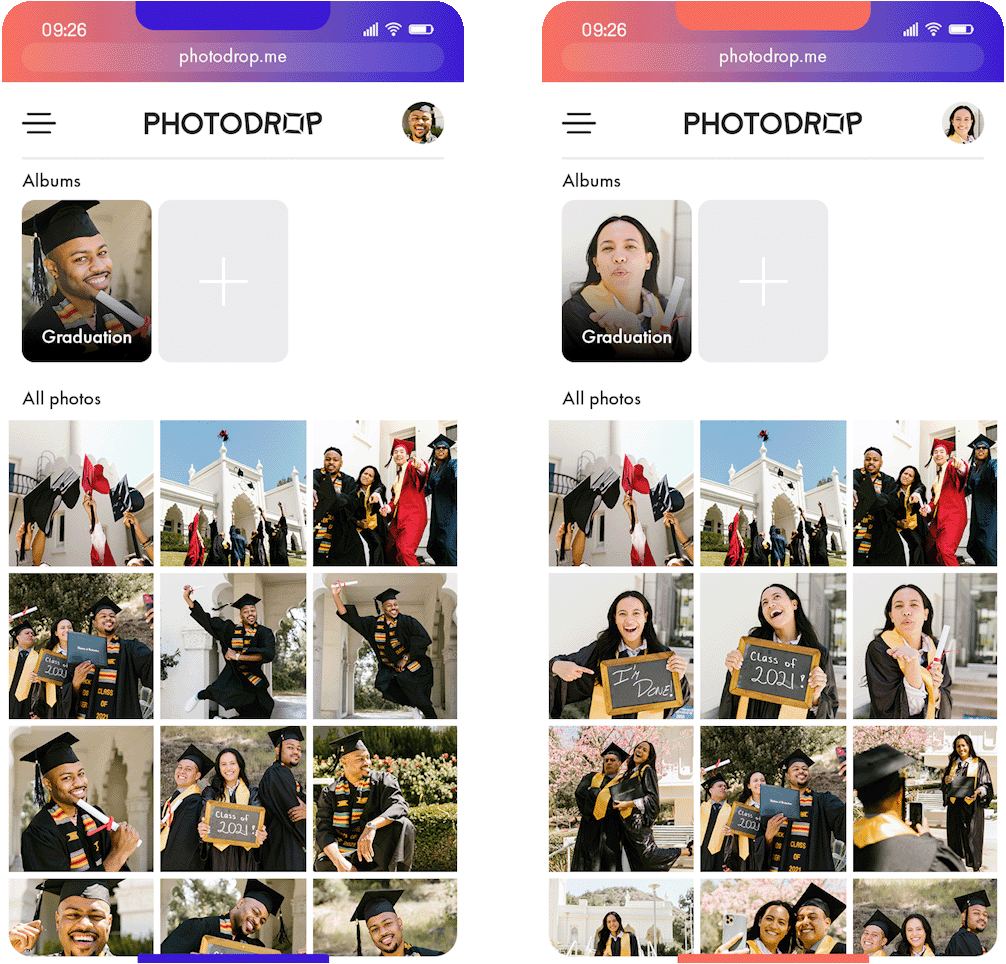 1: Guests sign up with a selfie. It takes 10 seconds.
2: Photographers shoot your event and upload the photos.
3: Our AI identifies and texts each guest their own personalized gallery. It's that easy!
Try it out
Our interactive demo will show you how easy PhotoDrop is for both event hosts and guests
Attend an event?
Sign up (in just 10 seconds) and we'll find your photos