Seamless photo sharing for
Everyone wants their photos from an amazing event. PhotoDrop makes sure your guests get them.
How it works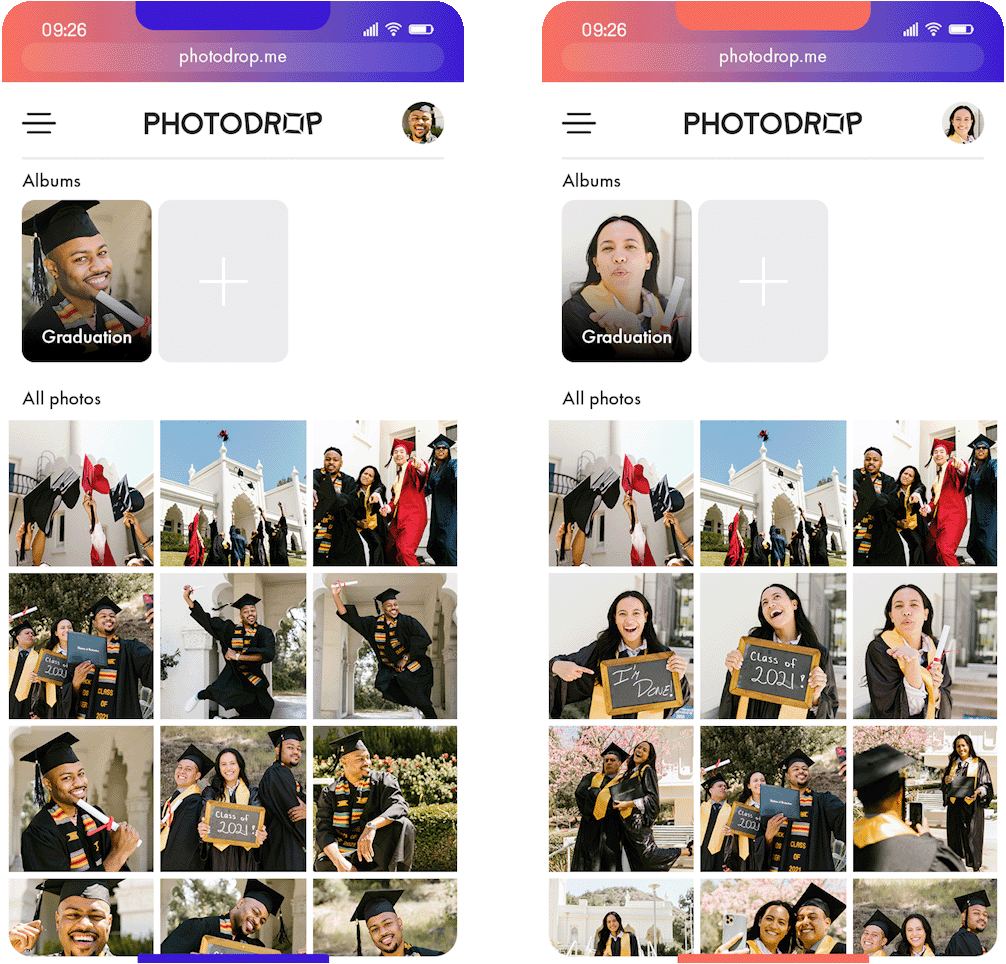 1: Guests sign up with a selfie. It takes 10 seconds.
2: Photographers shoot your event and upload the photos.
3: Our AI identifies and texts each guest their own personalized gallery. It's that easy!
Try it out
Our 3 minute demo will show you how easy PhotoDrop is for both event hosts and guests
Attend an event?
Sign up (in just 10 seconds) and we'll find your photos